Why Choose Fabric Buildings for Sports and Recreations
Tension fabric building solutions are lightweight while long-lasting. They are both affordable and effective, as well as versatile and strong – among other things. Put simply, they are an excellent choice when looking for a sports and/or recreation facility. 
Tension fabric buildings are a great way to create spaces both aesthetically pleasing and functional. They offer a variety of benefits, including quick construction time, ease of use, and low maintenance costs. Why exactly are they so perfect for sports and recreation? Let's find out.
What Are Tension Fabric Buildings?
Fabric structures are building structures made out of fabric rather than traditional building materials. Tension fabric structures are becoming more and more popular in a variety of industries. They provide various advantages to users and are an excellent replacement for conventional building materials. 
Sports and recreation facilities are just two examples of the many uses for fabric buildings. Additionally, they can be utilized for temporary buildings that need a lot of space, such as exposition halls or event venues.
Benefits of Fabric Buildings for Sports and Recreation
One benefit of fabric structures for sports is year round usage. These structures are well ventilated and protected from outside elements, which allows users to create the exact environment required for their specific activity. 
They can even dispel odors and warm, damp air – things synonymous with high-intensity sports and physical activities – since they provide effective ventilation. With their non-permeable fabric cover, they improve air management and facilitate either heating or cooling systems.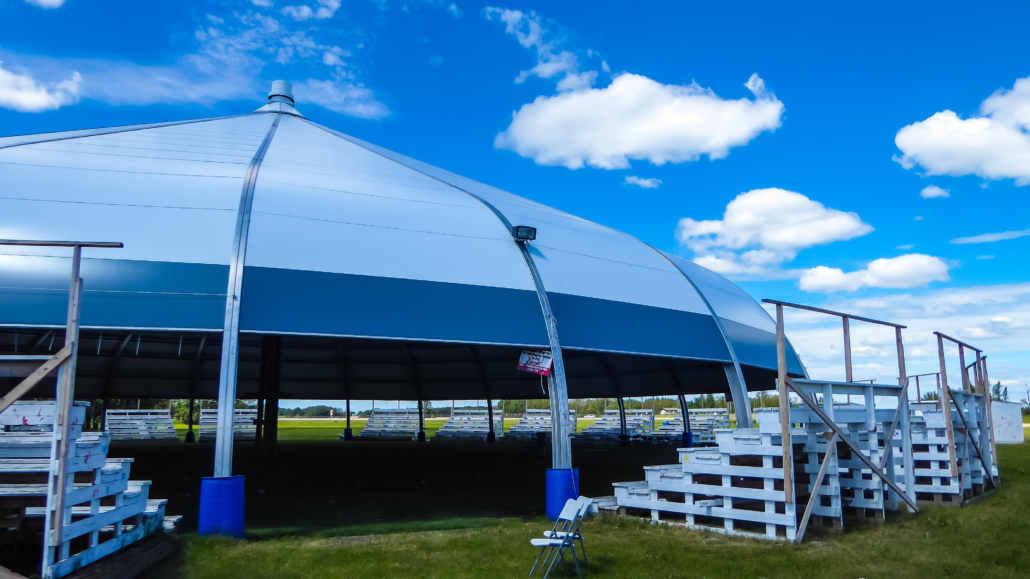 The speedy erection of fabric structures is another benefit taking only a few weeks. Because they can be constructed quickly and easily and use less expensive materials, the economical benefits of fabric structures are not to be overlooked. 
Another major benefit, especially in today's eco-conscious society, is that fabric structures use little energy. Their lightweight materials lower the cost of fuel needed to transport them. Additionally, since they don't require concrete for their base, indoor lighting, heating, or cooling systems, you can avoid the high energy expenditures and expenses associated with conventional buildings.
The lightweight materials also allow them to cover big surfaces and create a room without columns, meaning they require less structural steel support. They are, therefore, perfect for recreational buildings like malls, theaters, and sports venues. 
Polyethylene, a weather-resistant material, is one of the lightweight materials used in the construction of fabric buildings.In regions with extended periods of rainy weather and humid circumstances, it features a fungicide-resistant covering preventing mold from forming. Fabric structures thereby provide a secure atmosphere for everyone, not only those who have allergies or asthma.
These structures are still strong and long-lasting when built correctly and adequately guarded against vandalism and falling objects. They are constructed of corrosion-resistant material and can therefore be used to store sports or recreation equipment safely. Combine cloth with substantial steel I-beams, they can survive all kinds of environmental conditions.
Fabric structures can be as large or small as needed without any pillars or columns required for internal support. You can host various events, sports, or recreational activities and use the spacious, unrestricted area to store a wide range of equipment for any purpose. 
Finally, by decreasing humidity levels and preventing the formation of mold and bacteria, fabric structures promote good health while using the facility for either sports or other recreational activities.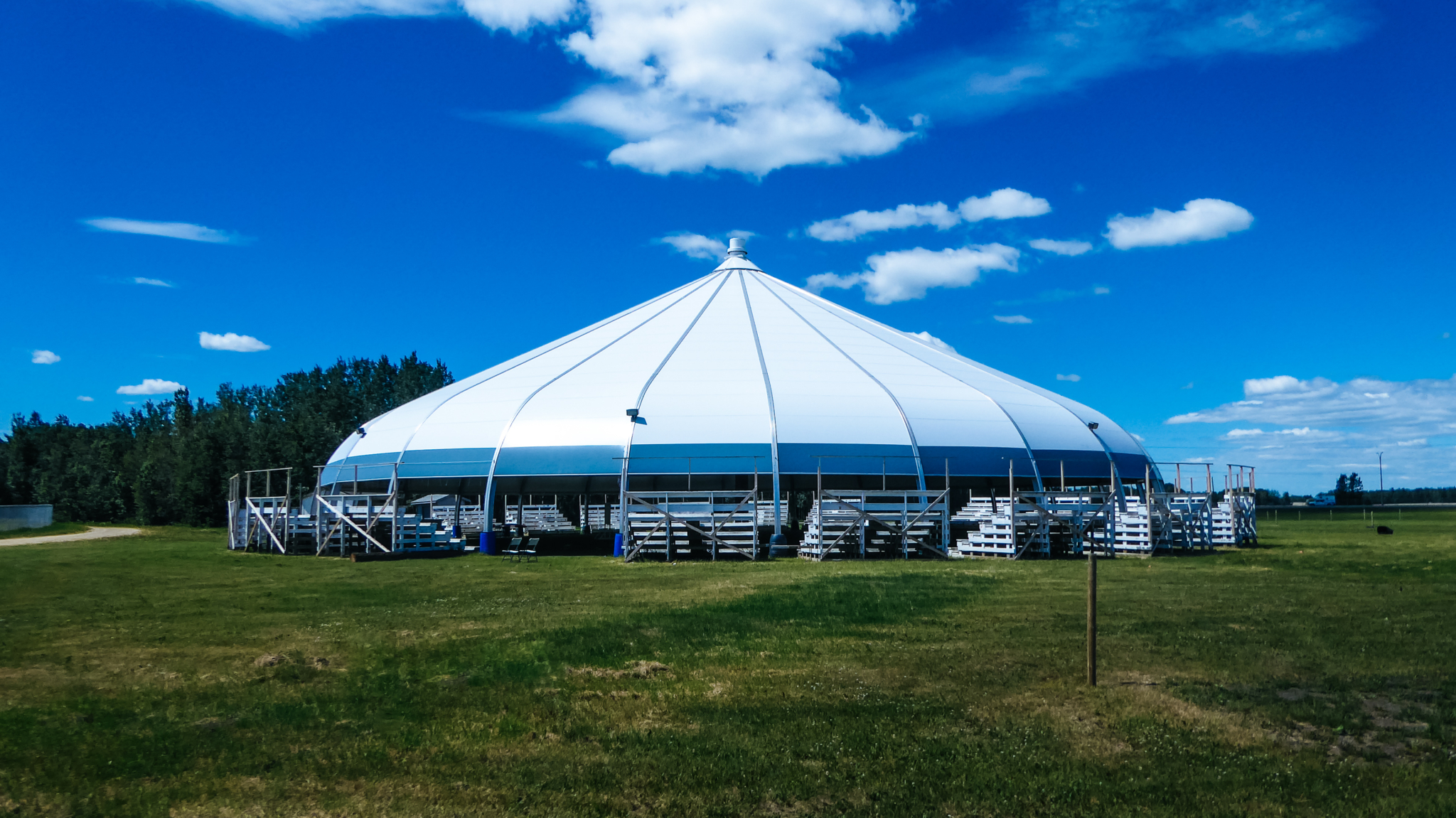 Many different types of events can be held in Edge Innovations' prefabricated sports pavilions. We have all the necessary experience you need for building indoor sports structures whether it be running tracks, basketball courts, or sporting venues with artificial turf to decrease player injury, increase user health, decrease costs, and increase functionality. 
For a sports complex, Edge's air-supported building structures are a top choice. Our air-supported buildings enable athletes to engage in sports and leisure activities in all kinds of weather situations, including high winds and heavy snow. 
We collaborate with renowned fabric and building material producers to provide you with an independent assessment of designs for both temporary and long-term indoor athletic facilities. Visit our website today for more information on our design-build solutions.